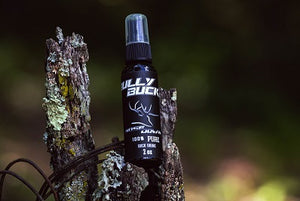 When those bucks get tearing the woods up this fall show them who is boss with Bully Buck. Bully Buck will fire up those old nasty whitetail bucks and have them looking for a fight.
Great for use in Mock Scrapes ,Active Scrapes or in use with decoys.
Works great with Scrape Down Mix.
 DPP Certified 
2oz Bottle 
100% Pure Whitetail Buck Urine